Sponsored Brand Ads (formerly known as Headline Search Ads) are a powerful part of your Amazon PPC toolkit. They grab a shopper's attention by taking center stage at the top of search results, and they can be used to not boost their awareness and consideration of not just any one of your products, but of your entire brand.
Back in 2013, when Lorde released her first album, Pure Heroine, she had a line in "Glory and Gore," that said, "Glory and gore go hand in hand, that's why we're making headlines." In the Amazon ad world, glory and gore go hand in hand when crushing your competition with Sponsored Brand Ads.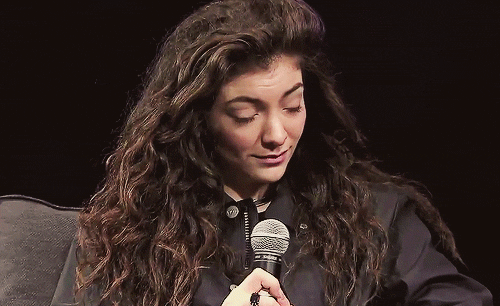 What Are Amazon Sponsored Brands?
Amazon Sponsored Brands are essentially banner ads that appear at the top of Amazon's SERP. They have headline and image fields that you can tweak and customize to your liking. When a customer clicks on a Sponsored Brand ad, they can be taken to either a specific product listing or your Amazon Store page, depending on where exactly they click.
Why Should I Use Sponsored Brand Ads in Amazon Advertising?
Amazon Sponsored Brand Ads are the first thing that a potential customer sees on the search results page. They live at the top of the page, are keyword targeted, come with a written headline, and can feature at least three clickable products (or ASINs) at a time.
These ads generally attract top-of-funnel customers who are in the mood to shop. Why else would they be on Amazon? The difference between shoppers on Amazon and shoppers on Google is that shoppers on Amazon are generally further down the sales funnel and are prepared to make a purchase the same day as clicking on an advertisement. A recent Forrester report said, "Consumers in the US and Europe are much more likely to discover the brand of a recent purchase from Amazon rather than from a traditional online search engine."
Another great feature of Sponsored Brands is its versatility. While you can only promote one product per Sponsored Product ad, you can showcase multiple products at one time with Sponsored Brands. This makes it great for advertising similar products, complementary products, or
When you think of Sponsored Brand ads, think of creating brand awareness and promoting key features. Sponsored Brand Ads can take potential customers to three locations, and all are aimed to build trust with a customer:
A brand page

A unique Amazon web address

A best-selling product
Another awesome reason to use Amazon Sponsored Brands is their unique reporting capabilities. Sponsored Brands reports boast new-to-brand metrics, which tell you how much of your sales come from first-time customers. With these metrics, you can understand how much your consumer base is growing year over year.
How to Create Sponsored Brands Ads in Amazon Advertising
Stop! If you haven't been accepted into Amazon's Brand Registry program first, please learn how before attempting to build Sponsored Brand Ads.
Okay, let's continue. Amazon offers this quick guide for creating Sponsored Brand Ads. There are many ways to go about creating Sponsored Brand Ads. Like I said, Sponsored Brand Ads are geared towards the top of funnel customers who might need to be persuaded by a brand page or a landing page to show off products and legitimacy.
"When I look at setting up [Sponsored Brand] Ads, I definitely like to focus on keywords and groupings that make the most sense and that are opportunities for upsells or showcase a variety of products in your inventory, said Will Haire of Bobsled Marketing in a recent Ecommerce Braintrust Podcast.
Keywords and Ad Copy
Like all PPC ads, Sponsored Brand Ads are based on keyword bidding. When setting up your campaign, Amazon will provide suggested keywords and you'll be able to choose the campaign type. Last week, we had a terrific blog post by a member of Portent that explains the importance of matching keywords to the marketing funnel. According to the post, there are three main keyword categories to focus on:
Generic product keywords (mid-funnel)

Brand keywords (mid-to-low funnel)

Brand + product or specific product keywords (low funnel)
The main category to focus on for Sponsored Brands is the generic product keywords. These keywords are for customers who know they want a certain product but are in the research phase. They may not know what brand they're shopping for, but know what type of products they want to buy.  
Some other approaches may be to bid for your competitor's keywords or complimentary product keywords. When I search for something like "North Face jackets", I see a lot of advertisements from competitors trying to sway my attention away from what I originally searched for. If you were to search for a highly accessorized product like a camera, you may see advertisements for camera bags, lights, stands, etc. These are just some of the keyword strategies you can use and see what works best.
Whatever your keywords are, your ad copy should match the keywords that are most important for finding your product. This is one of the few times Amazon allows you to be creative with your ads. Take advantage of it and write something to truly capture a potential customer's attention.
Sponsored Brand Ads vs. Sponsored Product Ads
In Amazon PPC, Sponsored Brand Ads and Sponsored Product Ads are very similar to each other in terms of placement and what you're trying to communicate to the shopper. A major difference is that Sponsored Brand Ads can only be set up in manual campaigns. I have discussed the differences between manual vs. automatic campaigns before, but for the sake of time, here's an infographic highlighting the differences.
Sponsored Brand Ads are cheaper than Sponsored Product Ads, but they convert less. Will said, "[Sponsored Brand Ads] are generally less than Sponsored Product Ad. What we've noticed with our client portfolio is that the cost-per-clicks are a little cheaper. However, because it's top of the funnel we get a lot of browsers, so a lot of customers who are just clicking through the products to see what's out there."
Plus, you can use the power of your Sponsored Products auto campaigns to beef up your Sponsored Brands. While you're doing your RPSB keyword research in Sponsored Products, you can peel and stick your best-converting search terms into a Sponsored Brands campaign.
A Little More About Brand Pages and Custom URLs
Amazon provides custom templates to build out your brand page and a custom URL. For your brand page, you can choose your Hero image, product, your best sellers, and brand page text. Brand pages are great for creating trust with a client and for promoting your products on social media with built-in social sharing buttons to drive traffic. Here's an Amazon article that provides some more information on brand pages.
Each brand is capable of creating compelling ads. When you're creating brand and landing pages, keep in mind some basics of advertising:
Understand your unique value proposition

My ads are different from my competition

Provide your customers with a solution

Have original ad copy that reflects your brand's personality
"I like to build formulas. If you try to create a formula using power words, you can influence clicks. Something I do, for example, would be 'our product is (multiple) X (desired outcome),'" said Will. He uses the example of "Our batteries last 5 times longer" and advises using words that provide someone with a call to action.
In Conclusion
Sponsored Brand Ads in Amazon provide a great opportunity to build brand trust and drive traffic and sales to a particular product or landing page. Use your creativity and your ever-growing PPC knowledge to make headlines like Lorde does.